Infinite Energy founders Darin Cook and Rich Blaser purchased the first building on their Gainesville, FL campus more than 20 years ago. Today the 5-acre campus houses 4 buildings and employs over 300 people. In late November, heavy equipment began demolishing the original first building at a groundbreaking and demolition ceremony to make way for a brand new, state-of-the-art facility, designed by none other than Walker Architects.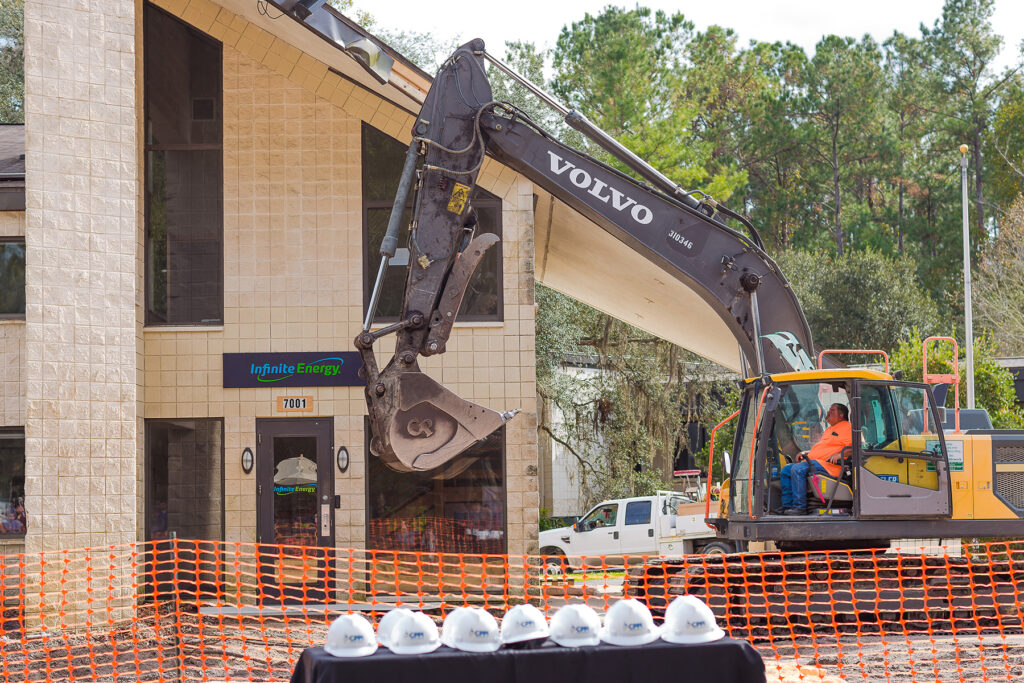 "...we're always looking for ways to serve our customers better, and we're proud to have a new building in the works that will soon help us accomplish that even better."

-Infinite Energy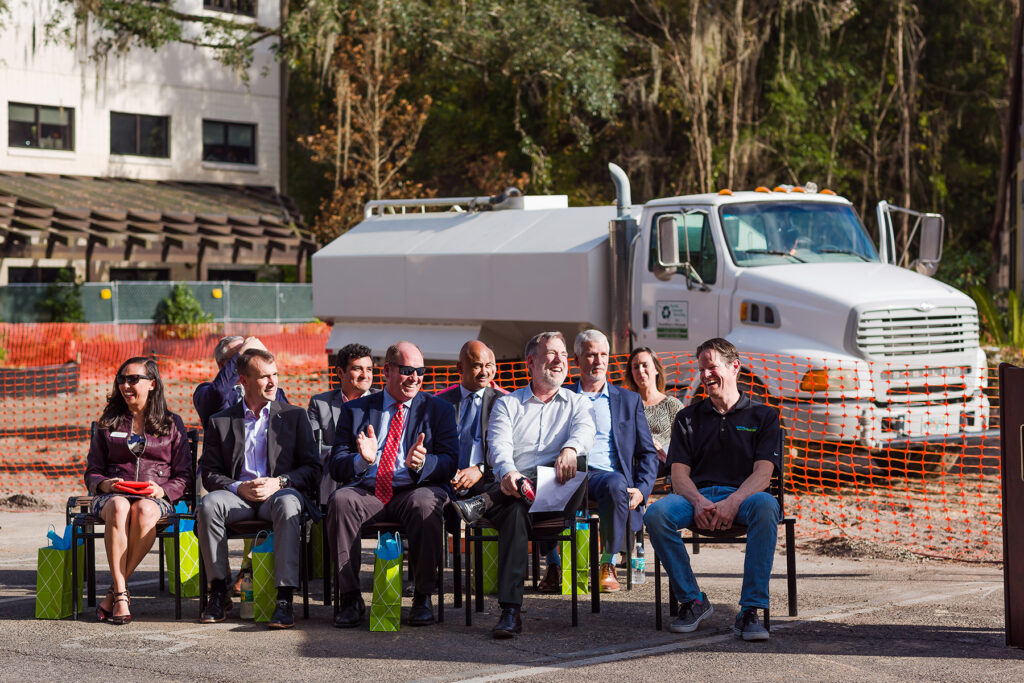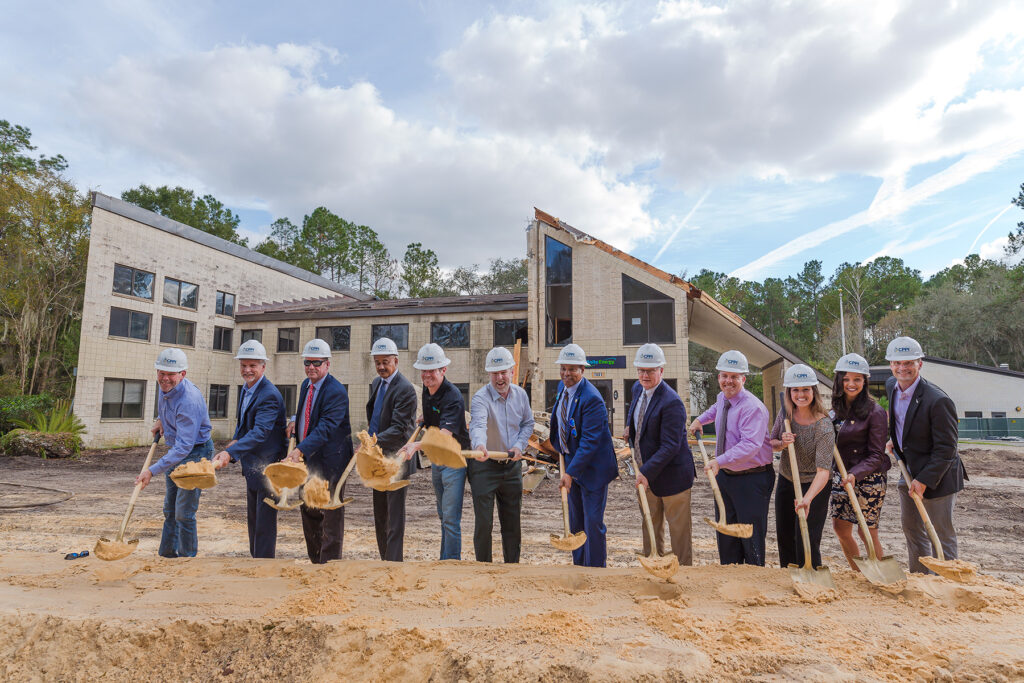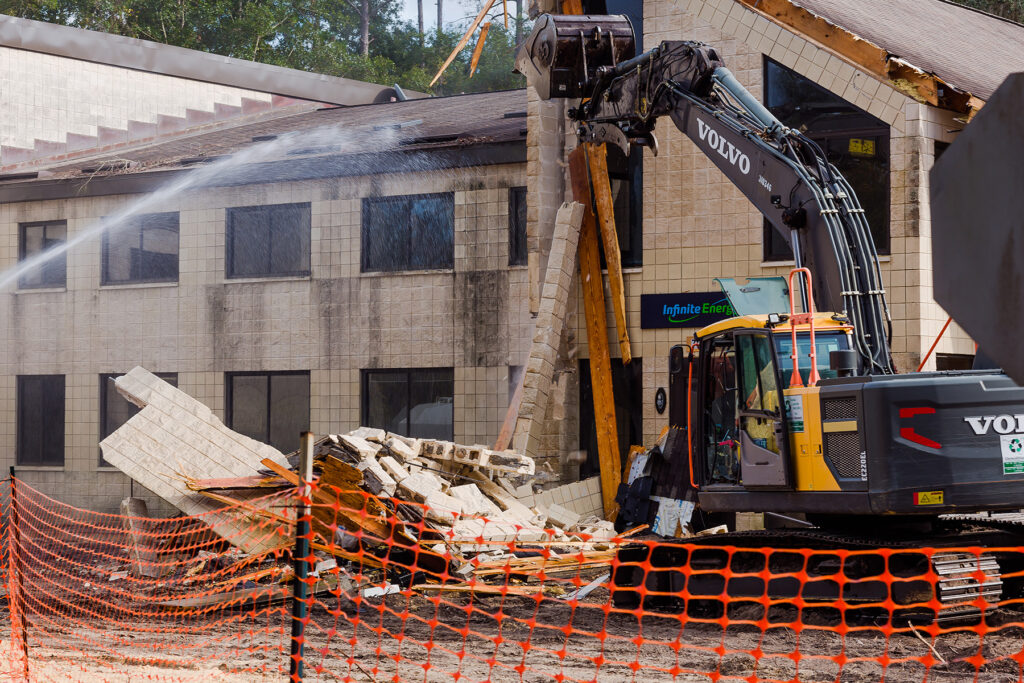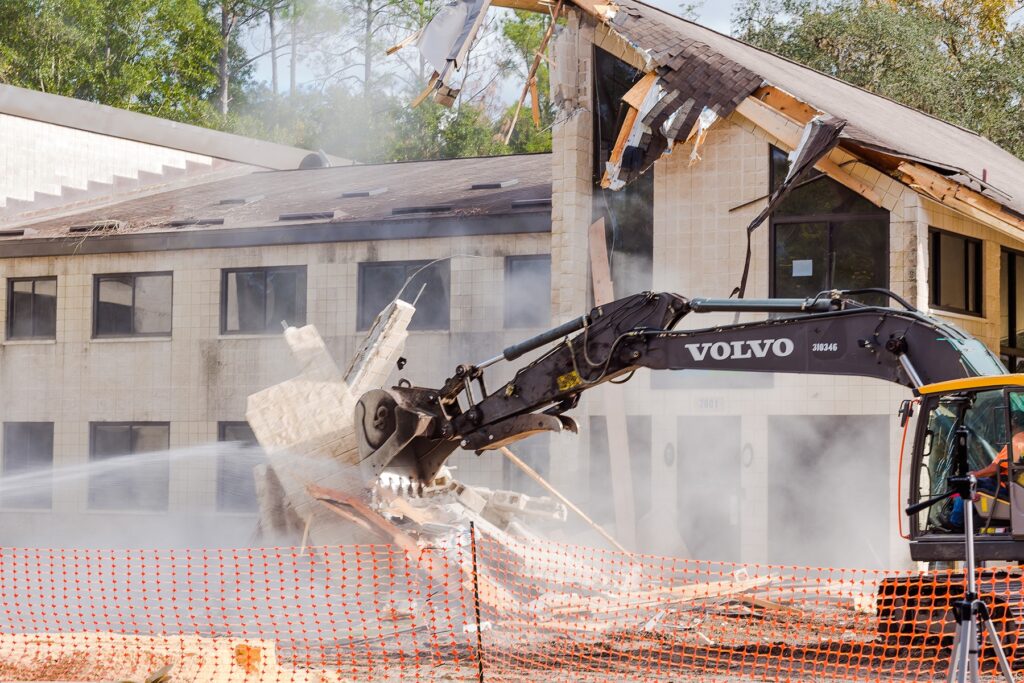 We've been thrilled to work closely with Infinite Energy for close to a year and a half on the design of the new 33,000 square-foot building. Alongside our design-build partner, construction manager CPPI, we spent countless hours listening, questioning, and dreaming to make sure that this building will be the kind of home that reflects Infinite Energy's values and commitment to employee well-being. As a team with our client, our goal is to:
"Create an innovative home for Infiniters that builds communities and strengthens relationships into the future."
At over 33,000 square-feet, the new building will be over quadruple the size of the original, and will feature a 2,000 square-foot employee work cafe for teammates across the entire campus. A solar panel-covered roof is among the thoughtful features, along with conference spaces, training and team rooms, private breakout rooms, and plenty of space for spontaneous collaboration as well as focused work.
Out with the old...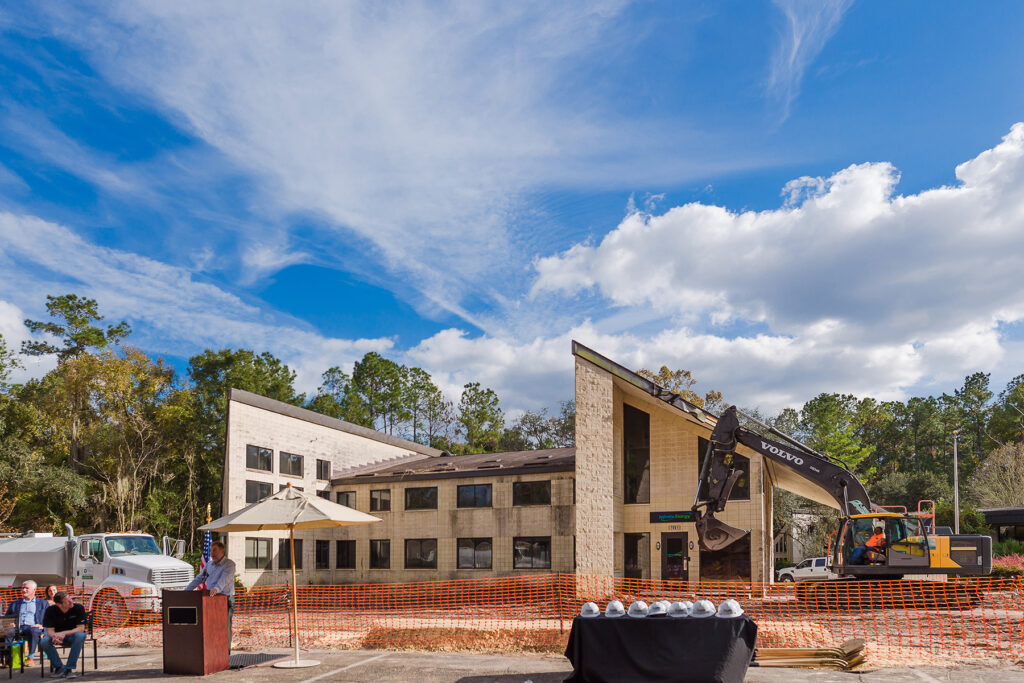 And in with the new...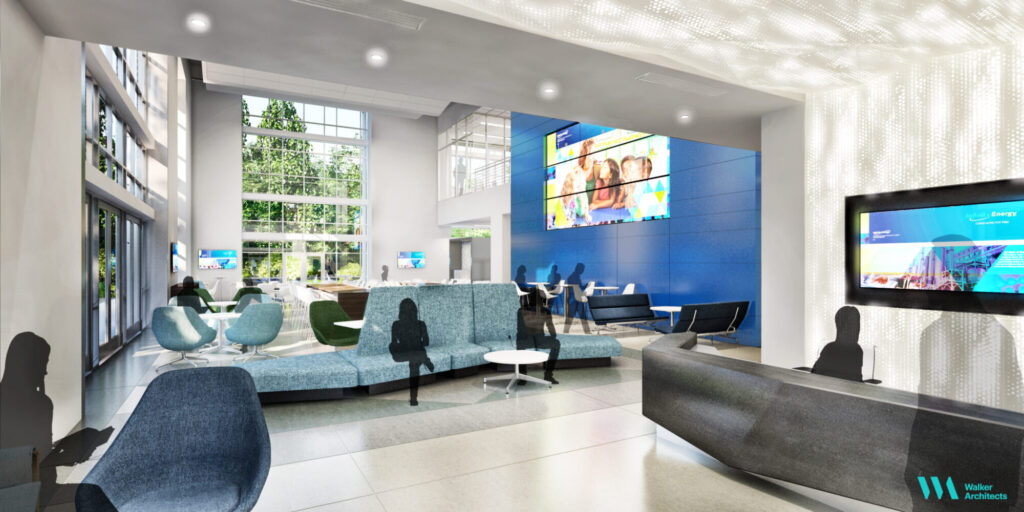 Photos of the groundbreaking by Maria Vandervort