The University Athletic Association board approved the new Gators' baseball ballpark budget in early December, paving the way for the project to break ground in February, pending University of Florida Trustee Board approval. The $65 million baseball park, located on the southwest part of the University of Florida campus adjacent to Dizney Stadium, has a planned completion date of June 2020. The Gators' first season in the new ballpark will be in 2021.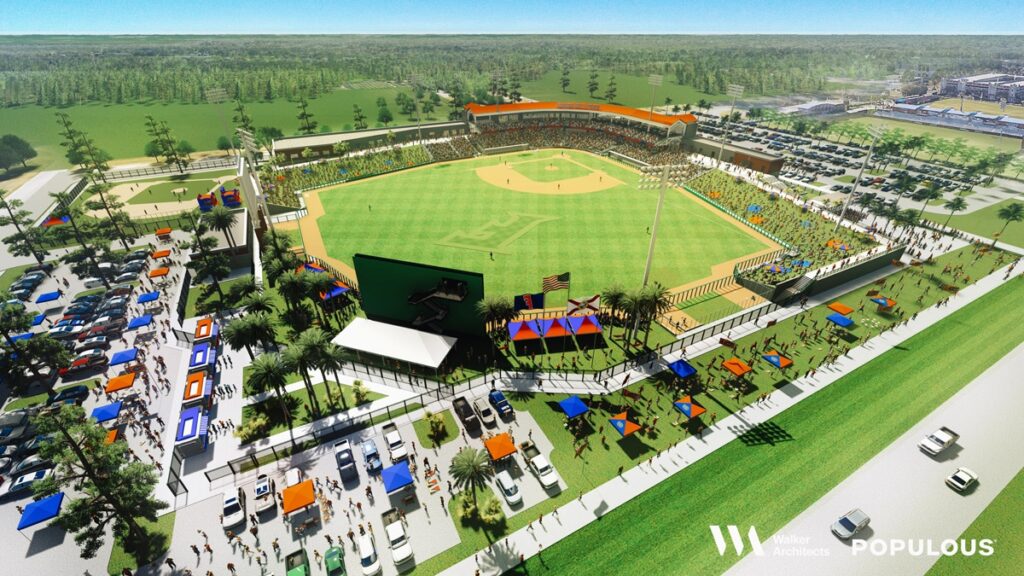 "This is an exciting day for Gators Baseball and our entire athletic department," Athletic Director Scott Stricklin said. "While our original hope was to have the ballpark available at the beginning of 2020, and therefore available for play that season, this period of rising construction prices has required additional time to finalize the design, and has caused us to adjust our timeline by a few months.
"You get one chance to build these types of facilities … facilities that will change the landscape of a program for generations to come. It's exciting to think of the impact the new ballpark will have on future Gators players, coaches and fans."
The new baseball ballpark will feature a 360-degree open concourse, shade structure for fans, modern student-athlete and staff amenities, multiple seating and game experience options, high-definition video and sound, enhanced concession space and food options, and prominent entry gates. All permanent seats will feature chairbacks and there will be multiple premium seating options along with grass berms and non-traditional seating that will bring capacity to more than 7,000 with ability to add seating for up to 10,000. Chairback seating options will increase from 2,408 to more than 4,000 and 700-plus fans will be able to enjoy club seating. In addition to other parking options that will be available on game days, the project will provide an additional 400-500 parking spots adjacent to the ballpark, along with moped parking.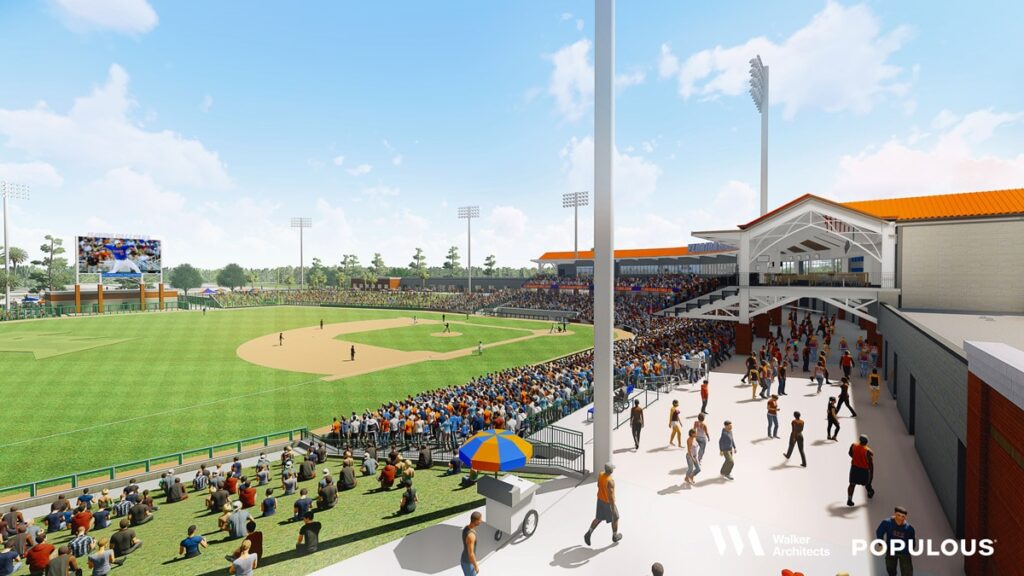 Student-athletes will have a private nutrition area/team lounge, film/team meeting room, expanded locker room, indoor pitching and batting cages, enhanced training and rehabilitation area, while the staff will have individual office space for all coaches and lobby/reception area celebrating the program's accomplishments. The baseball park and the ongoing $15 million renovation to softball's Katie Seashole Pressly Stadium, along with renovations to the Gators' track and tennis facilities, are Phase II of the UAA's Facilities Master Plan. The work at Katie Seashole Pressly Stadium is nearing completion, with a ribbon cutting ceremony scheduled Feb. 12, along with an exhibition game vs. the Japanese National Team that evening.
Baseball season tickets for 2019 are currently on sale and details on ticket pricing and the seat selection process for the new baseball stadium will be available this coming spring. Design work and planning also continues on the Football Training Complex, which is Phase III of the Facilities Master Plan. This transformational project, which is going on the site currently occupied by baseball's McKethan Stadium, will break ground as soon as the site is available following the Gators' 2020 baseball season, with a completion goal before the end of 2021. In addition, the UAA is moving forward with plans for significant upgrades to the current football locker room in Ben Hill Griffin Stadium, which will serve as the game day locker room once the new complex is built.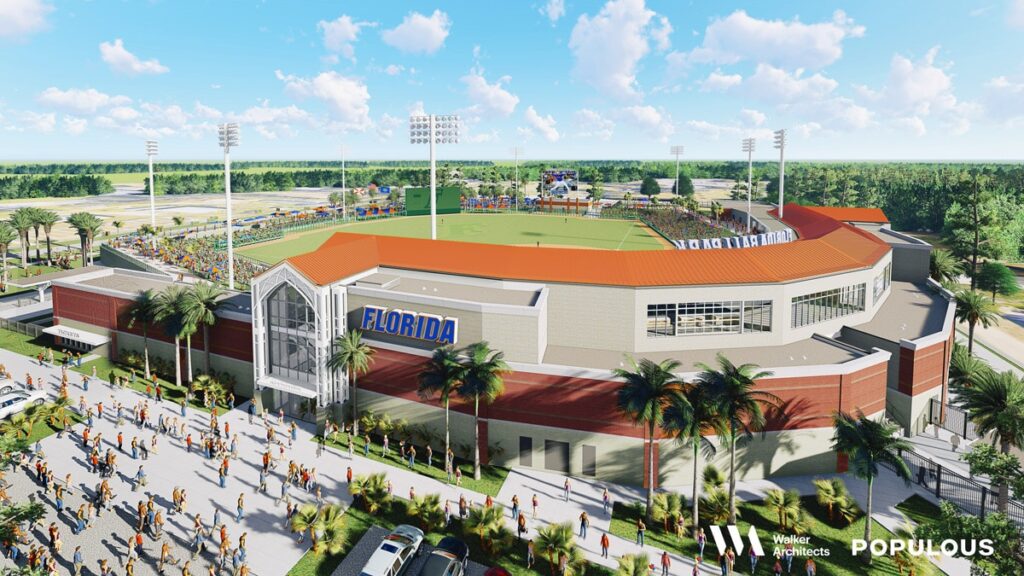 Funding for Phases I-III of the UAA Facility Master Plan, which total $285 million, includes a target of $155 million in private support. To date, Gator Boosters, Inc. has received nearly $86 million in private gift commitments, marking progress at 55 percent of the necessary philanthropic support for these phases. "To date we have raised more than 50 percent of our fundraising goal," said Gator Boosters Inc. Executive Director Phil Pharr. "We are fortunate that Gator Nation shares in our vision of delivering a championship experience. We are appreciative of their investment into the future of Gator Athletics and the individual life-changing opportunities our student-athletes have available to them in Gainesville. "We are experiencing tremendous momentum and know we can count on Gator Nation to step up once again and help make the investments necessary to continue providing a championship experience with integrity."
Phase I of the plan included football's Indoor Practice Facility, the Otis Hawkins Center at Farrior Hall and Exactech Arena at the Stephen C. O'Connell Center renovation.