The City of Williston has a vision of renewed purpose in the heart of their historic downtown district. They approached Walker Architects to help with a plan to restore and reopen the building arcade, freshen Main Street storefronts, and introduce a new community space in Parcel O. These projects, in tandem, offer a powerful invigoration effort that could redefine and rejuvenate the fabric of downtown Williston.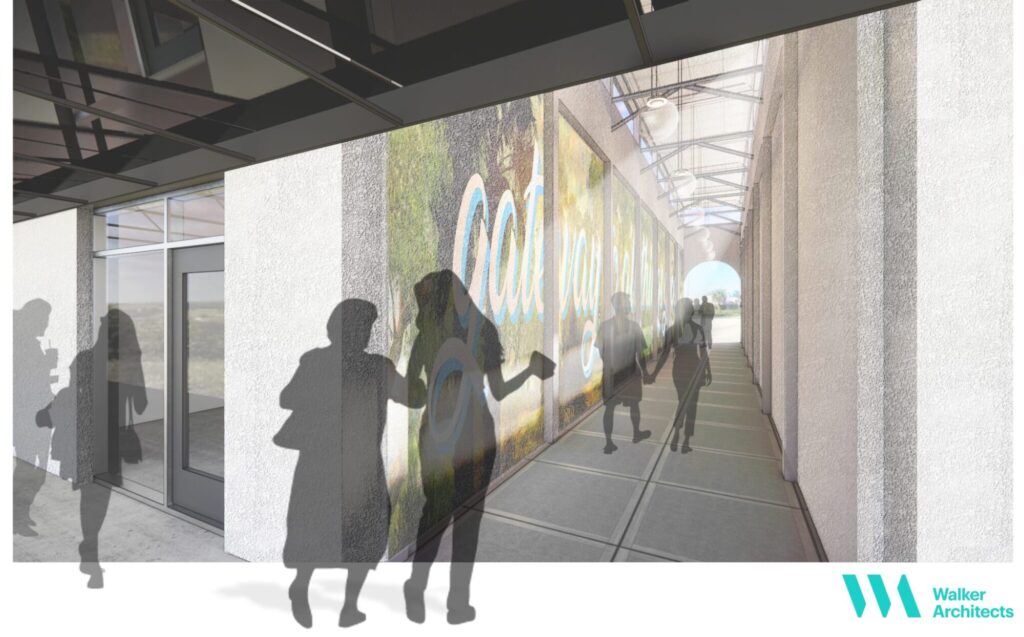 The Arcade, a historic passageway which has been closed for decades, is currently invisible to passersby on Main Street. The proposed design restores it to its original purpose as an important connector from Main Street back to the park at Parcel O and a welcoming beacon to locals and visitors. Incorporation of art within the arcade could emphasize a sense of place and further attract visitors to the area. The arcade has potential to act as a "gateway to all things good" in Williston.
We let history inspire us in bringing a balance of old and new to the Main Street façade. The enhancements proposed include a new awning to replace one that is past its prime and provide shelter from rain and sun. Other touch-ups of existing conditions, new paint, fresh signage, and new exterior lighting are all proposed as part of the effort to reinvigorate the area and catch the attention of those passing by. Design options preserve the character of the traditional American Main Street while bringing renewed energy and connection to the downtown area.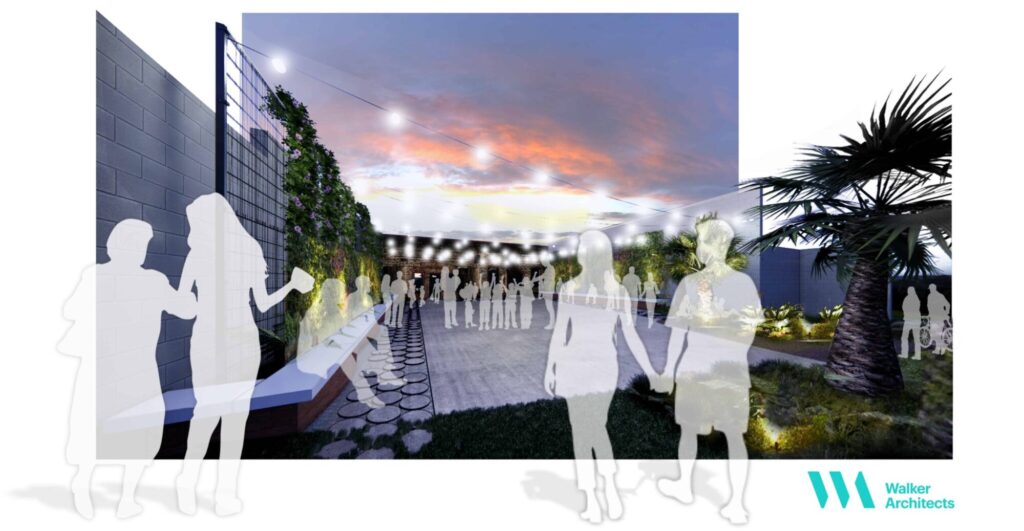 Parcel O offers an existing framework to create something vibrant, flexible, and engaging for the community: a new destination within the downtown neighborhood. It has potential to become a backdrop for anything from casual gatherings to organized events. Permanent elements such as planters or furnishings are concentrated on the perimeter of the space to maximize flexible, open area. Trellises to support climbing plants for visual interest can also serve as a framework for lighting. Drought-tolerant, Florida-native plants help soften the space while requiring minimal maintenance. New materials incorporated within the space can nod to the historic character of the area while providing a sense of renewal.
Together, these three enhancements will become a standing invitation to visit local businesses, gather with neighbors, and enjoy time spent in downtown Williston.