This week, we're looking at three examples of projects which commit to intense pockets of color to define nested space, communicate values, and evoke wonder within the overall fabric of the architecture.
The first is the Seattle Public Library, completed in 2004 and designed by Rem Hoolhaas' OMA. Tucked in the center of the 5-story glass and steel monolith, there is a glossy crimson volume of bending circulation. This intimately-scaled, womb-like space is a surprising and necessary counterpoint to the library's otherwise entirely larger-than-life cross-hatch of structure and glass. It hushes the visitor as they move from the atrium's din to the quiet reading rooms and collections on the upper floors of the library.



Photo Source: https://oma.eu/projects/seattle-central-library
The new headquarters of music streaming service Deezer, located in London and designed by interior design firm Fabric, set volumes of bold color within an otherwise open office, not just as a means of setting these spaces apart, but to emphasize a vibrant and exciting environment central to the client's values.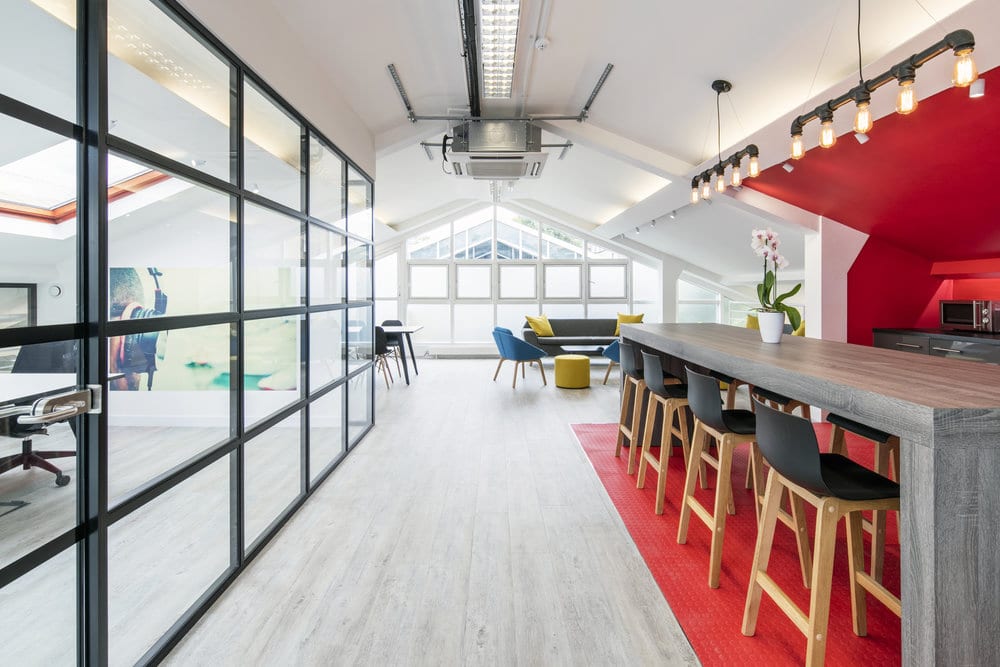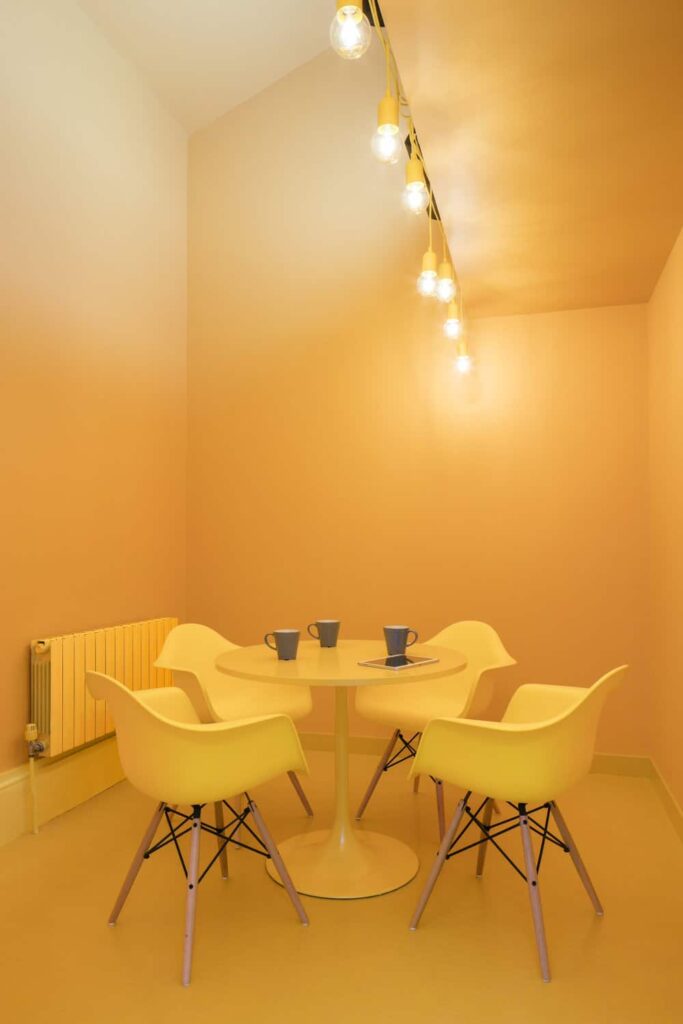 The work of Ricardo Bofill, an architect whose firm RBTA has been producing work since 1963, often hinges on the role of color. These projects, such as El Sargazo apartments, Universite Mohammed Vi Polytechnique, and La Muralla Roja commit to just one color or color-ranges, lending a surreal presence to the architecture in its surrounding context.