When we set about creating the new Walker Architects office in a former Big Boy restaurant, our team envisioned a space that would capture who we are: passionate, fun, and focused on design. Equally, our firm needed an open, flexible space that would foster collaboration and accommodate several small meetings or office-wide gatherings for presentations and parties.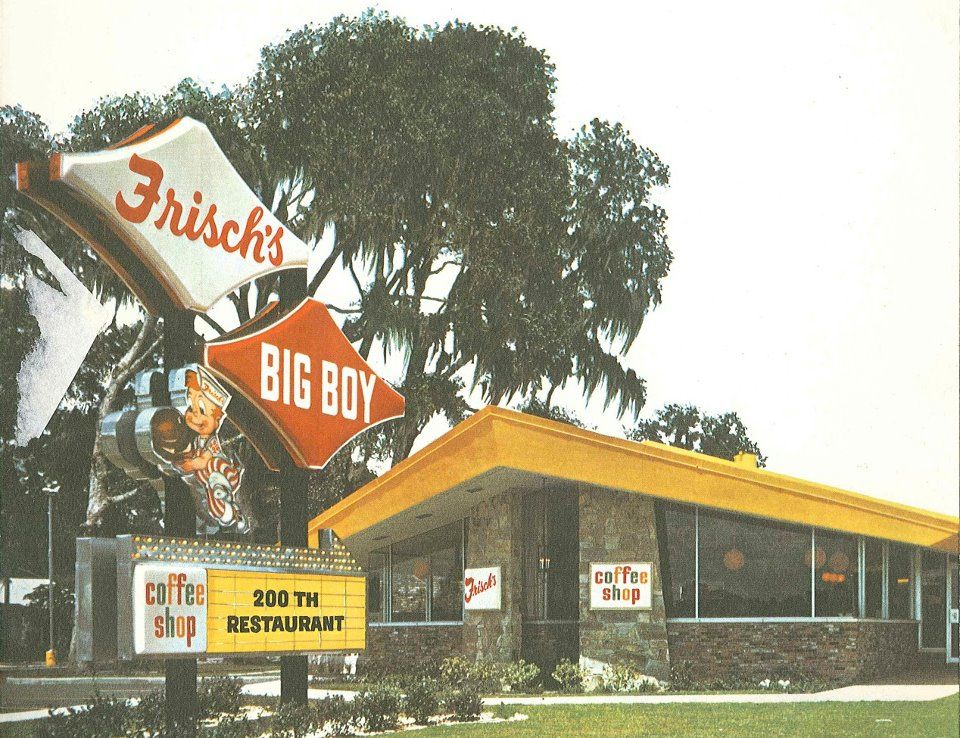 Early in the decision-making process, we encouraged everyone to participate in planning and design, creating a place that incorporates the entire team's personality rather than a single sensibility. "We also wanted to honor the building's mid-century origins," notes Juli Mitchell, our Principal Interior Designer. "As an overt nod to history, we retained some playful elements of the iconic Big Boy aesthetic. At the same time, a Harry Potter bookcase adds a fun, whimsical touch."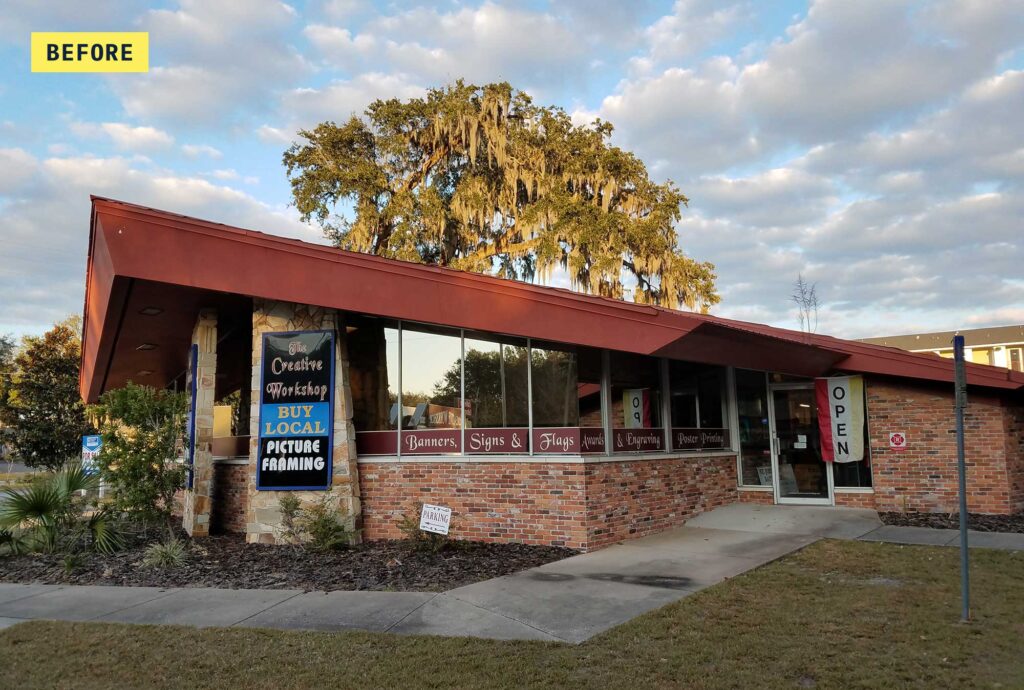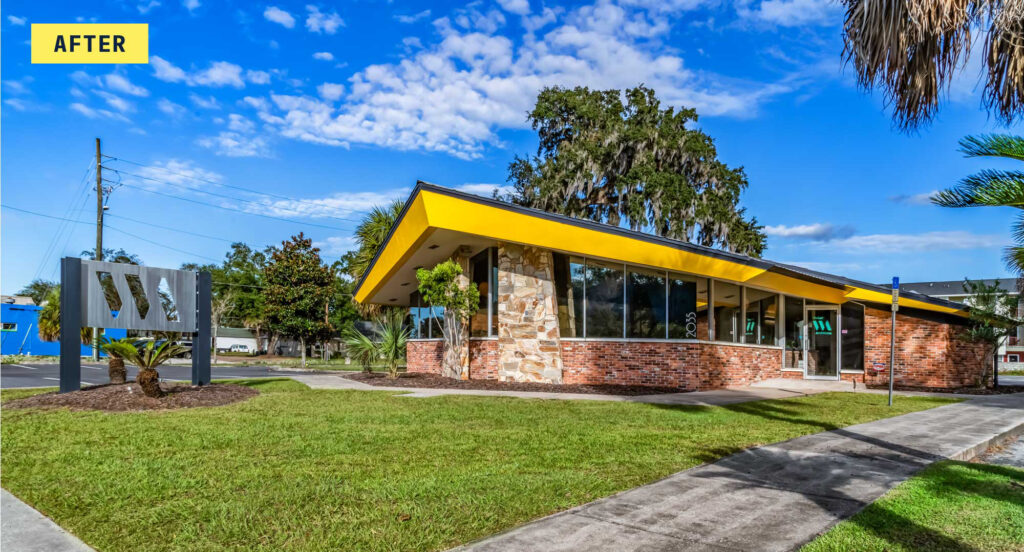 Creating a purposeful collaborative space was paramount. A transparent garage door separates the conference room from a break area and opens to make room for all-hands-on-deck meetings. The space is scalable and highly functional, adapting to different needs as they emerge and providing choices for how and where to work. "We're an agile group, and we wanted the studio to provide that critical mix of hyper-focused work and lively conversation," ads Joe Walker, our Principal-in-Charge.
Being part of and genuinely connected to the Gainesville community is integral to our culture. Juli says, "I love the windows along the front of the studio. They make me feel truly a part of the greater community." Architectural designer Manuel Marull echoes Juli's enthusiasm: "Big windows create such a bright, open space, and being able to see the outdoors from my workstation is amazing."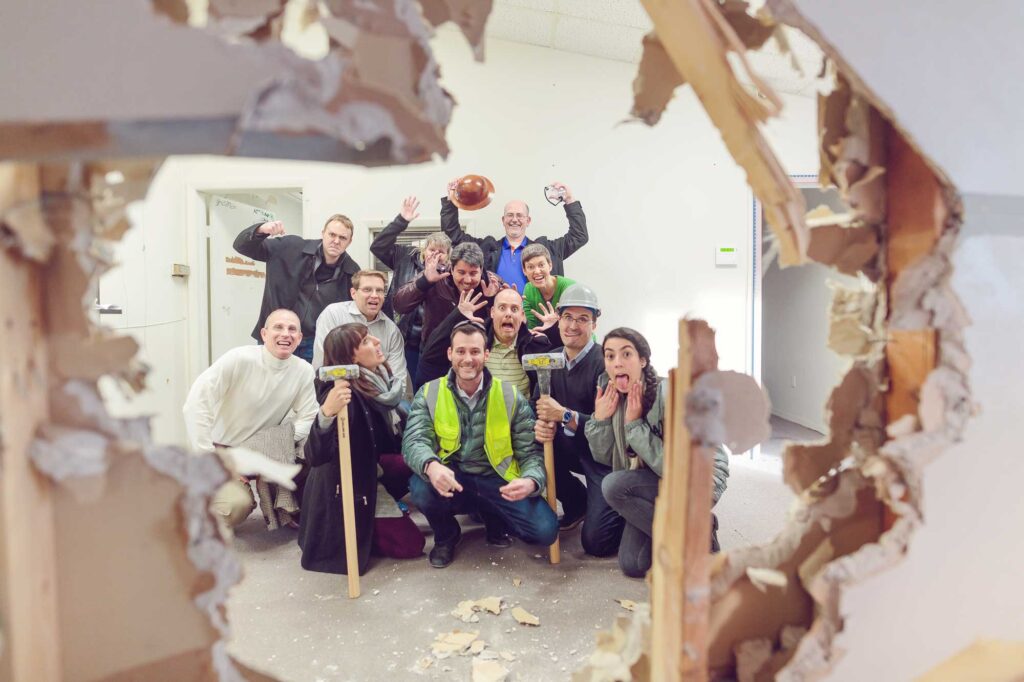 Welcoming clients into the office was another priority for us. The studio serves as a model of inventive design and planning concepts that foster creativity and dialog. Clients can experience our culture and the positive effects of a design that balances aesthetics and utility. "The interior space has warm wood finishes, bold paint colors, and lots of natural light," says Juli, "because we wanted a studio where everyone can feel good and do their best work." Judging by the "wow" reaction of visitors to the space, our new office models those values.
"We practice what we preach," Joe says. "We get to work in the kind of innovative, inspiring space we would design for our clients."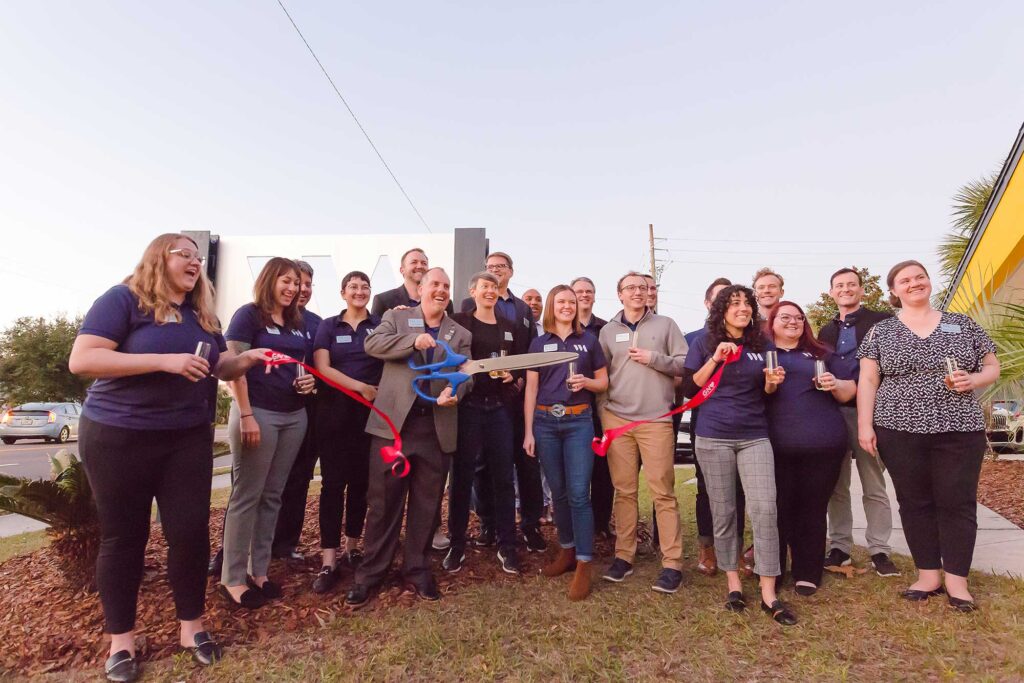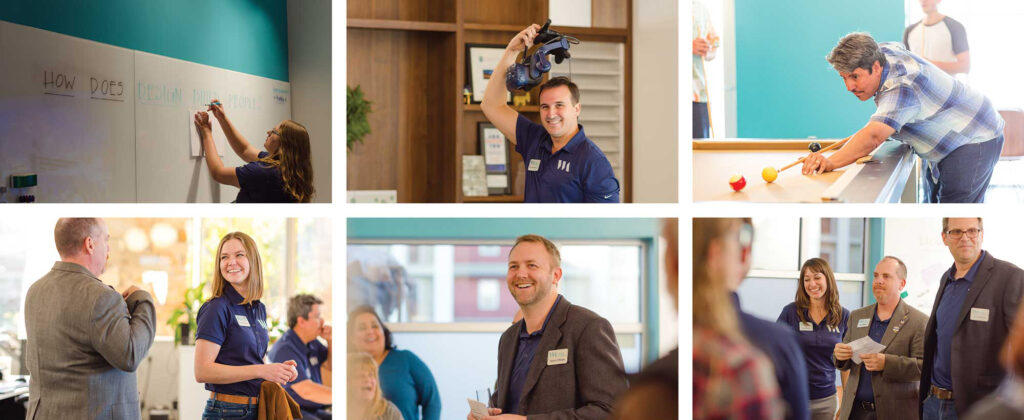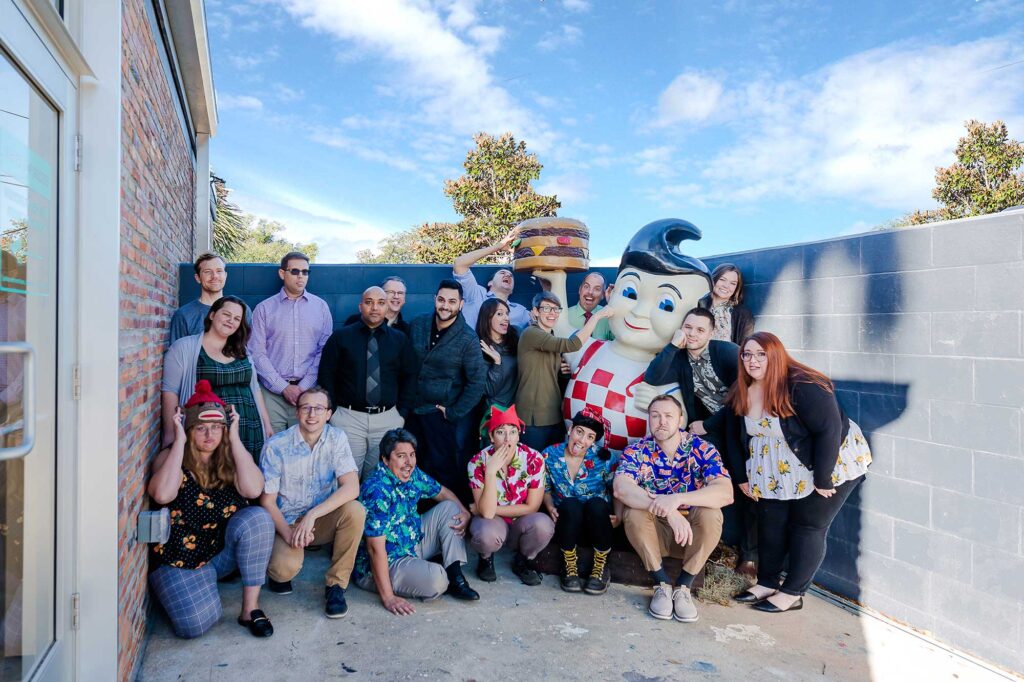 The contributions of an exceptional group of suppliers, contractors, and design partners added to the high level of quality projected by our new office:
Mitchell Gulledge Engineering
Jimmy Nix - Sesco Lighting
Mike Hubert - Garden State Tile
Jason Straw - Straw Woodwork
Leslie Tharp - Metal Artist
Cindy Kampfe - Shaw Contract
Teal Tile
Acousti
JE Decker Construction Group
David Salter and Buffy Montgomery - OEC Business Interiors